Fineblanking Technology
The principle of Fineblanking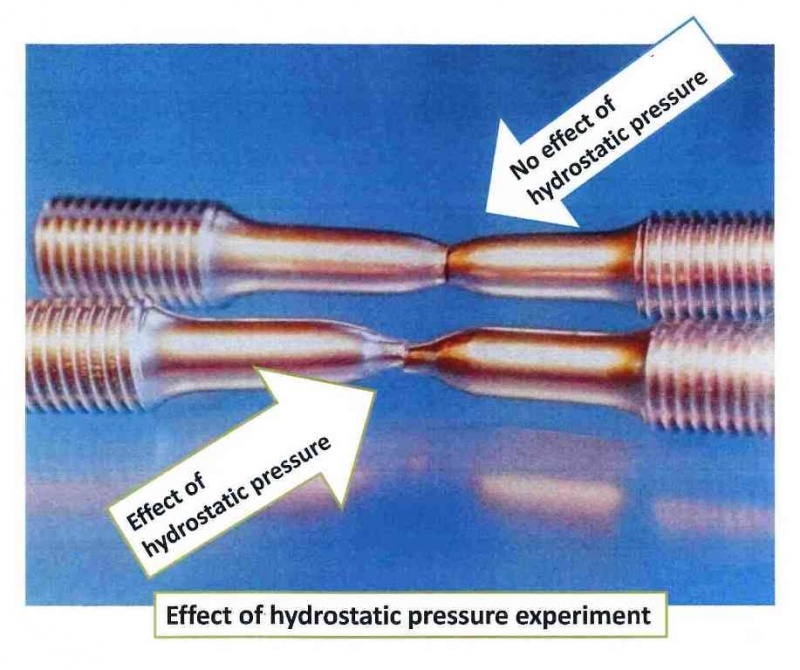 Fine blanking uses the hydrostatic pressure effect referred to as "Pressurization of metal will increase plastic deformation ability."It is known for research of Dr. Bridgman of the United States which won the Nobel Prize for physics in 1946.
About Fineblanking
Fine blanking is abbreviated to FB and called. In Japan Theoretical verification is done by professor emeritus at the University of Tokyo Dr. Teizo Maeda and Dr. Takeo Nakagawa.
FB are hydrostatic pressure to metal, raised plastic deformation ability, and is sheared smoothly and it is used as a means to fabricate three-dimensional form.
In FB, shearing pressure, the V ring pressure which fixes material by V type projection, and reverse pressure and the oil pressure control device which can be adjusted independently are required.
And Processing speed of per second 3 – 60 mm and the frame with high rigidity and accuracy are required.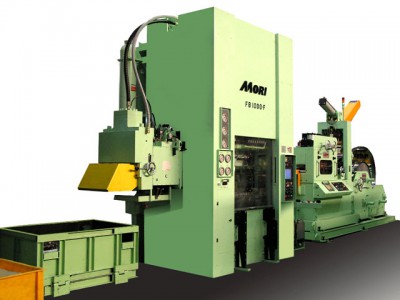 The feature of Fineblanking
You can get a smooth surface shear without secondary processing such as shaving milling.
You can produce high quality products and stable.
Composite molding three-dimensional shape such as a combination of forging, half blanking, bending,drawing.
Fine blanking is the flatness of better than traditional press work.
Fineblanking is required for Press of high accuracy and rigidity and precision mold.
Fineblanking is processing at a pressure of three can be adjusted independently of each other (triple action).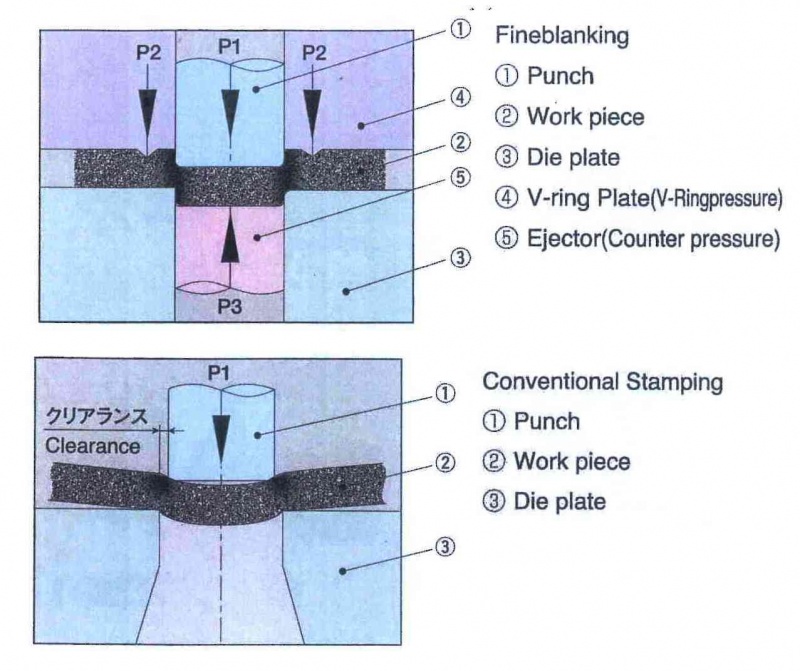 To reduce the cost in the conversion method to fine blanking.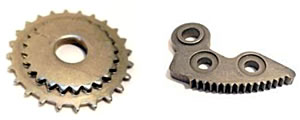 For the improvement of cost, accuracy, and functions, parts have been produced in the forging of conventional, casting, sintering, cutting, has been converted to fineblanking.
Recent examples of fine blanking.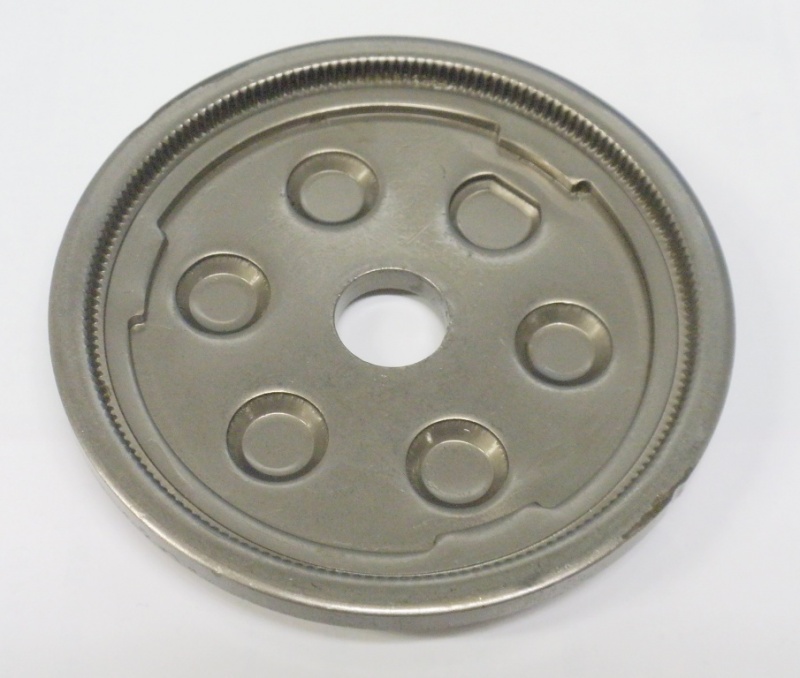 In order to improve the safety and comfort of cars and has developed many new recliner seat at seat manufacturers in each country. (see photo)